From now on you can pay more than 19€ in a single gesture with your Swile card 😍 !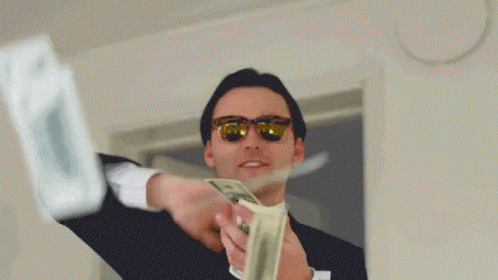 How does it work? 
When you pay, you can use one and the same card, your Swile card 😊, to settle your bill, even if it is over 19€! The restaurant voucher part will be taken from your Swile account (within the limit of 19€/day) and the rest will be taken from your personal bank card that you will have previously registered in the Swile application 🎉.
For example, for a payment of 25€, 19€ will be taken from your Swile card and 6€ from your credit card! 🙈
All bank cards work 💪 (Mastercard, Visa, American Express, N26, Revolut...)
How to activate the option? 
From the web 👇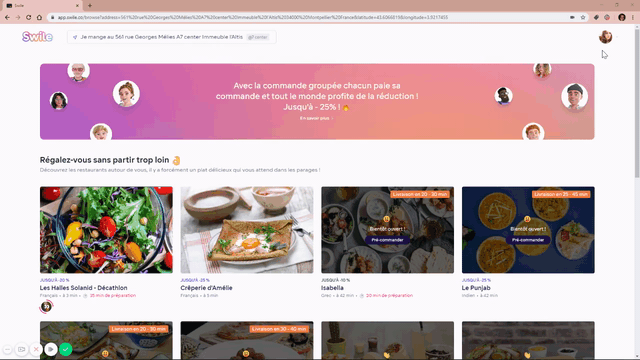 From the mobile app 👇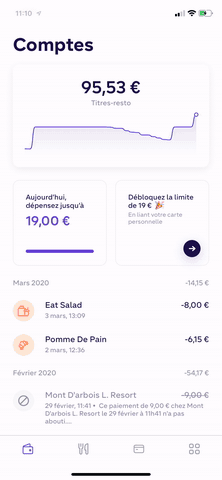 Log in to your personal space from our website or directly on the application and go to the Swile Card sections (website) or the tab

(app).
- Activate the option by clicking on Pay more than 19€ (website) or on the button 
(app).
- Select a credit card that is already registered or add one by clicking on Add a new card.
- Define the maximum amount and per transaction you want to authorize with your personal card. This amount will be imprinted (don't worry, this is just a reservation of funds and not a direct debit 😉, see explanation below). For example, if I select 20€, I can make a payment of up to 39€ (19€ for restaurant vouchers + 20€ for a supplement taken from my credit card). Then, if I wish and on the same day, I can make other payments of 20€ 👌 (deducted from my credit card).
What's a bank print?
A bank imprint is a reservation of money to ensure that it will be available when needed. Don't worry, it's not a direct debit 😇. It is a pending transaction for a pre-authorized amount. It is therefore not included in your bank account balance. 
It is the same mechanism used by some fuel dispensers or for a deposit in the context of the rental of goods. 
Further information :
If you register a credit card from a neo-bank (Revolut, N26...) you will receive a notification at each printout. 
The imprint is automatically renewed after consumption or within 7 days. If you stop the option, it disappears within 24 hours maximum.
This method of payment is currently not possible in supermarkets. But rest assured, we are actively working on it 🙂.
Credit card payments below 0,50€ will not be possible. In order to make it easier for you, the breakdown between vouchers and bank card is adjusted accordingly. For example, if you make a payment of €19.30 (with a daily balance of €19) the deduction from your restaurant voucher balance will be adjusted to €18.80 to comply with the €0.50 minimum limit for personal credit cards (€18.80 + €0.50 = €19.30).