From June 12, 2020 until the end of June, 2022, you can spend up to €38 per day in restaurants. Notice the emphasis on "up to" because this rule is subject to conditions:


1. In restaurants, up to €38 / day:
👉 Every day, weekends and holidays included.


2. Everywhere else, up to €19 / day:
Supermarkets (not including Aldi and Lidl)
Food shops: butchers, bakeries, etc.
Catering services: Frichti, Foodcheri, Nestor, etc.
Cafeterias
👉 Monday to Saturday, excluding public holidays.


3. How do you spend your balance?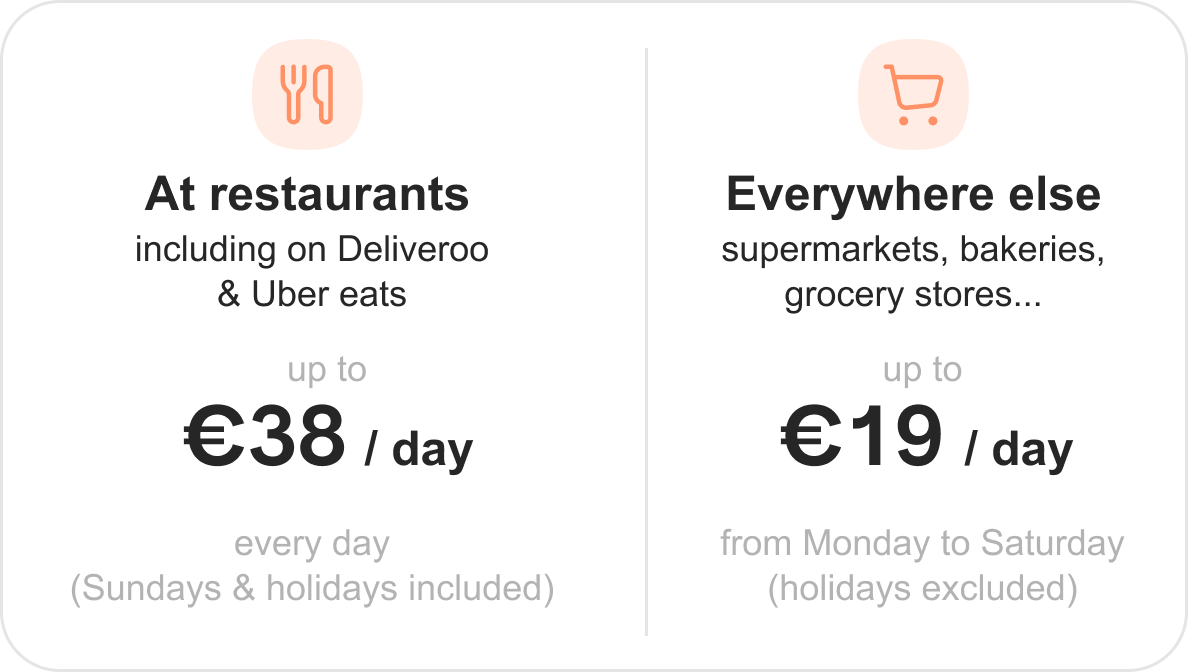 💡 Good to know


Delivery platforms:
You can spend up to €38 per day on the Uber Eats and Deliveroo if the restaurant is eligible for the higher spending limit and accepts Swile!


Catering delivery services:
The higher spending limit only concerns restaurants. Catering services such as Frichti, Foodcheri or Nestor are unfortunately not included, therefore the spending limit remains at €19.