Would you like to organize a workshop, a birthday, a breakfast or an afterwork ?🥂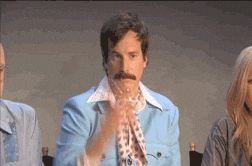 You can create an event and invite all your colleagues really in the drop of a hat !
How can I do it?
From your Swile mobile application, go to the tab and click on the + in the top right corner to create an event.
Then, select the visibility of the event:
Public : it will be visible to the whole company.
Private : it will only remain visible to the people you choose to invite.
Once the event has been created, you will be able to :
Modify the photo
Choose a name
Define a location
Set a date, start and end time
A little video recap? 👇
How do I invite my colleagues?
Choose to invite all your colleagues by selecting all of them or choose the lucky ones by using the small hand lens 🔎.
You can also postpone this step!
Keep the date: it is possible to add it to your own personal calendar. You will receive a notification on the D-day and won't miss it.
That's it, your event has been created, it will appear in your event feed and in your colleagues' feeds 🚀.
How do I find my events?
All your events can be found on the tab . You can, at any time, find: the number of people invited, those interested, those who want to participate and a small map to locate the place of the party 🍻🚘
I got the wrong date! How do I change my event?
Nothing could be easier ! Go to the relative event. From the "More..." button, you can choose to edit or delete it.
You will also be able to :
Declare yourself as interested if you are not sure to participate or validate your participation.
Invite others
See the itinerary to go to the party 🎂