Each travel policy is linked to a team. This allows you to define validation rules specific to a group of users which may be a department, subsidiary, business group or any other entity within your organisation.
To edit a travel policy, go to Administration > Teams where you can view all your teams.
Click on the team whose travel policy you wish to change and go to the Travel Policy submenu 👇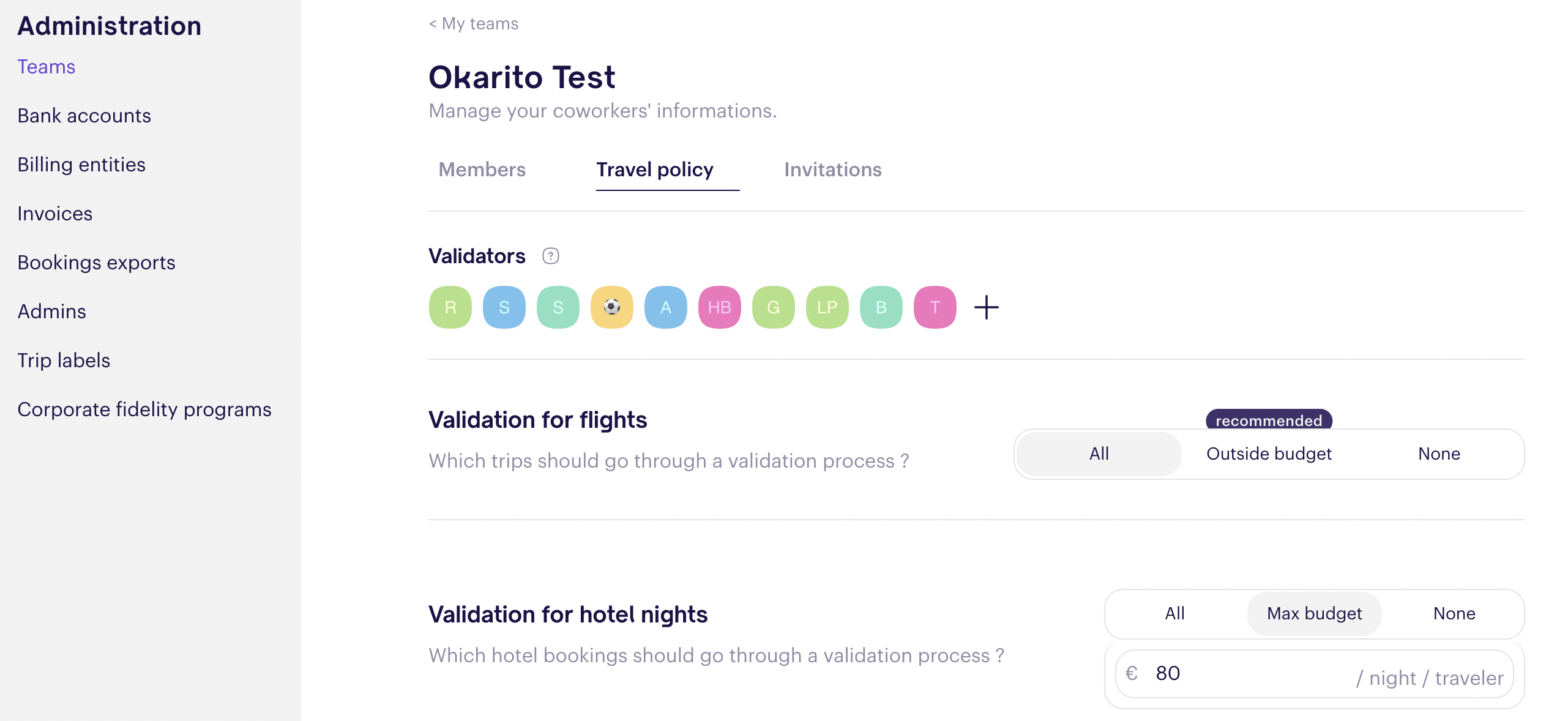 From here you can :
Promote a user in this team to the role of validator or remove this role
Decide on the level of validation of air, rail and hotel travel: systematic validation of bookings by a validator, no validation of bookings or validation of bookings by a validator, if the price of the trip exceeds a certain budget.
Why can't I enter the maximum budget for air travel?
We are convinced that a fixed maximum budget is not relevant for this type of transport for at least 2 reasons:
Distances: whatever the class of travel and the dates, the price of a flight from Marseille to Lisbon will have nothing to do with a flight from Paris to Sydney for example.
Price volatility: in this sector, prices vary greatly depending on the occupancy rate of the aircraft at the time you make your booking.
Faced with these constraints, if you choose the off-budget option, an algorithm developed by us will determine a suitable budget. Based on the actual prices observed at the time of your search on the route and on the desired dates, it will estimate a reasonable average price not to be exceeded.
Any changes you make to a travel policy will have immediate effect on all future bookings for that team.