If you want to cancel your hotel reservation, this article will help you!
1. To cancel a hotel reservation, go to Bookings :
You can then choose the following subsections:
My trips: if you are one of the travelers
Team trips: if this trip is about your team
Trips I booked: if you have booked the trip you wish to cancel
2. Then select the booking you wish to cancel:
You will then be taken to a page like this one, containing your booking information 👇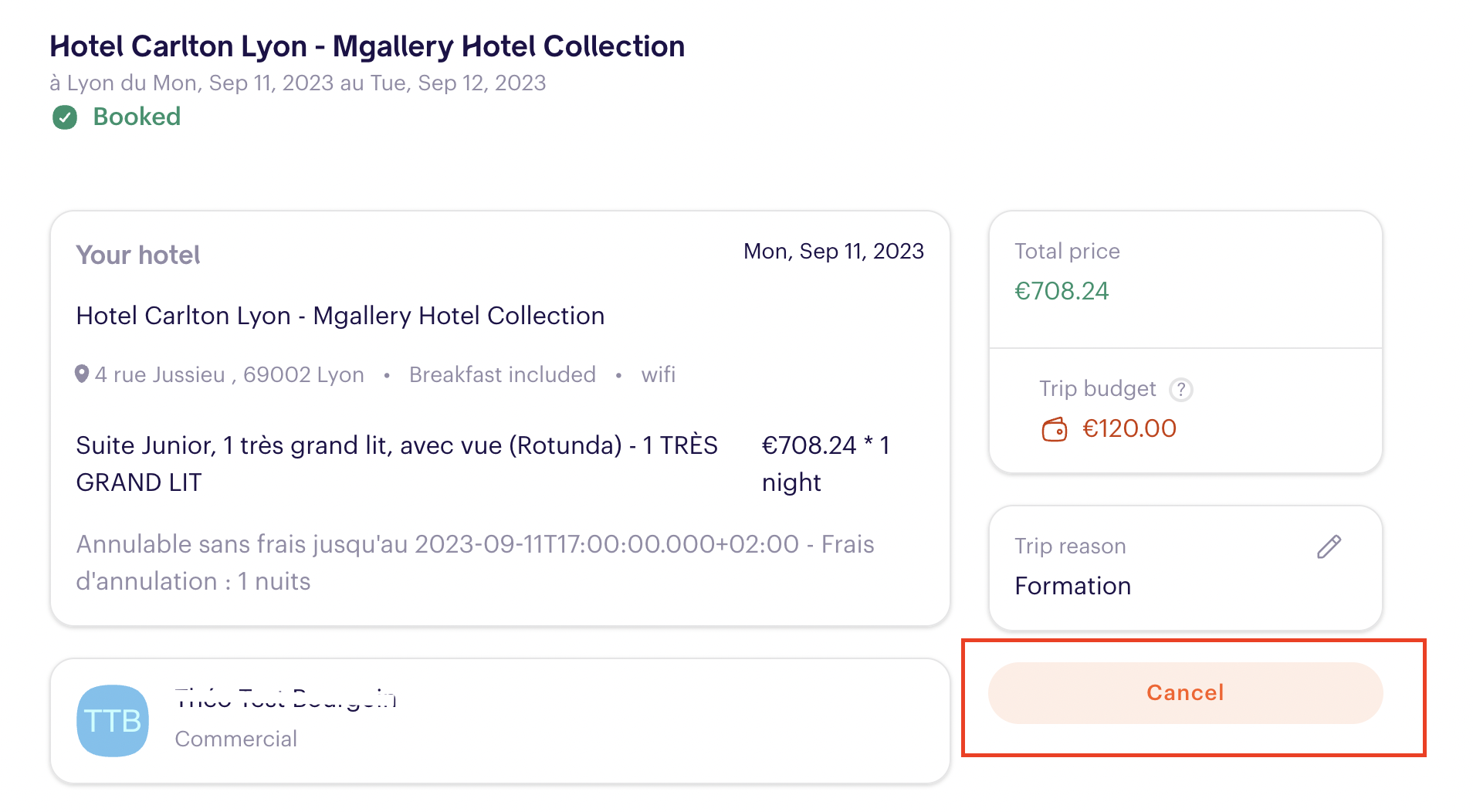 Then click on Cancel and confirm your cancellation to get a refund or not, according to the cancellation conditions of your booking 👇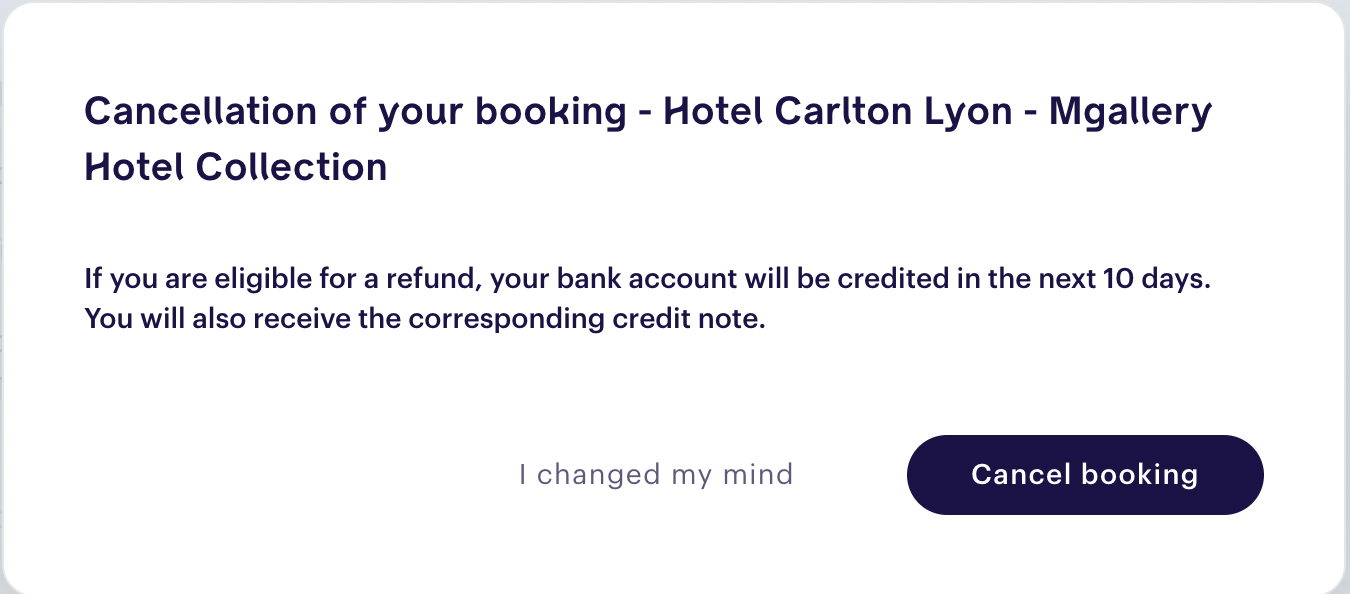 ⚠️ATTENTION: once you have confirmed the cancellation, we have no way of going back. All cancellations are firm and final, so please make sure you comply with the conditions before confirming the cancellation!
3. What if your reservation is non-refundable and you can no longer travel?
You cannot travel because of a strike, for example, and you would like a refund for your non-refundable hotel reservation. Please note that we cannot guarantee this refund, but we can make an exceptional request to ask for it on your behalf. Please contact us via our form or via our chat. A letter from the hotel accepting this gesture would be a plus and would help to push your cancellation request.