If you have a loyalty card, a subscription and/or a rail or air loyalty programme, don't worry, you can add them to your Swile Business Travel profile! We explain you everything in this article.
Entering these cards, subscriptions and/or loyalty programmes will allow you to have them automatically taken into account for your future bookings. Enter them once, and don't think about it any longer.
1. Add a loyalty card
Entering your loyalty program is very simple. First, go to your user profile at the bottom left of the homepage and then click on your name.
You will arrive on the next page, where you have to click on Loyalty Programs.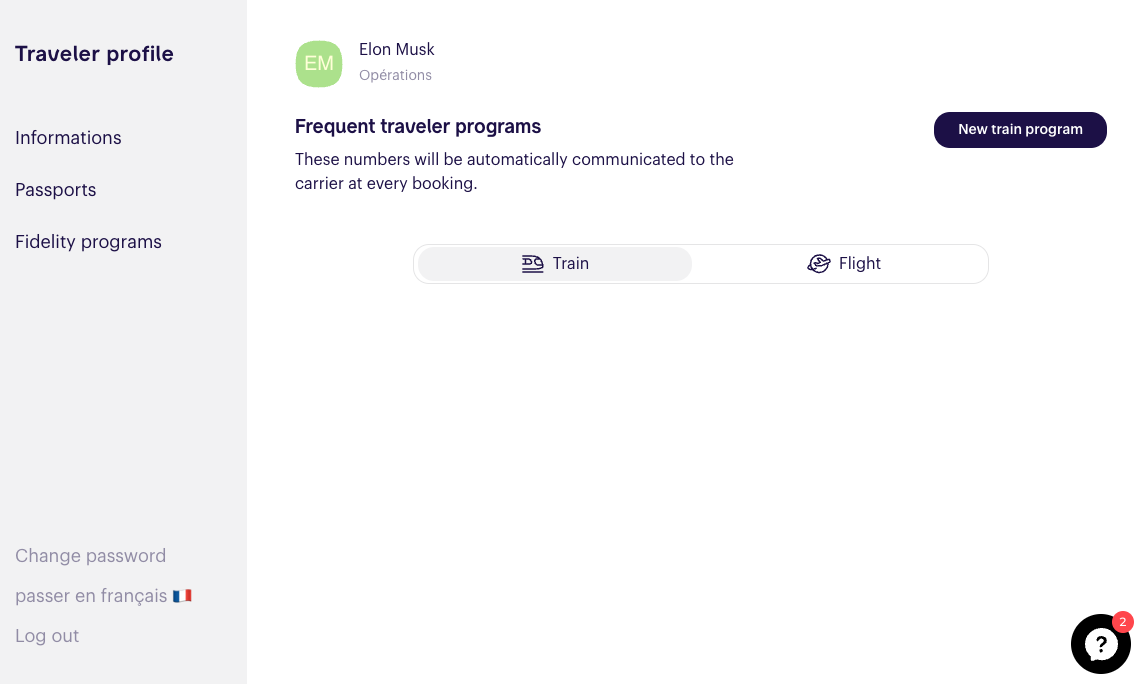 Once on this page dedicated to loyalty programmes. Click on Train to add a loyalty card or programme for the train (and Flight if you want to add a fidelity car for flights).
Now the following box appears. Place your mouse cursor in the field under the line Loyalty card name (for train) or Loyalty program (for flight), and click.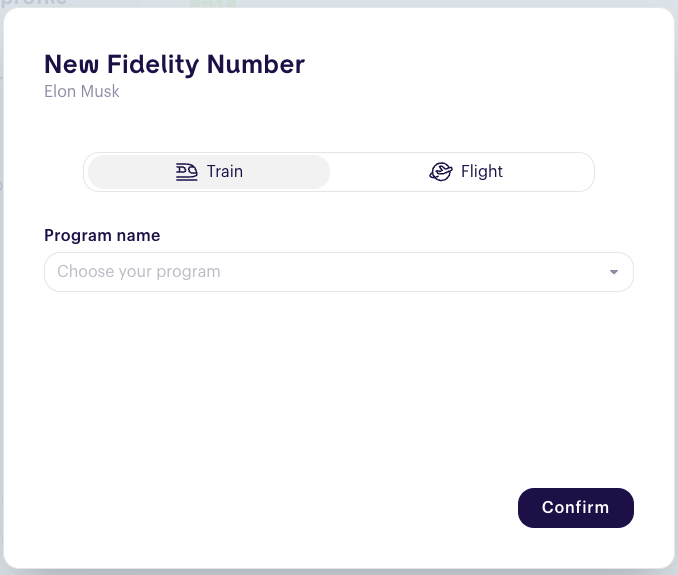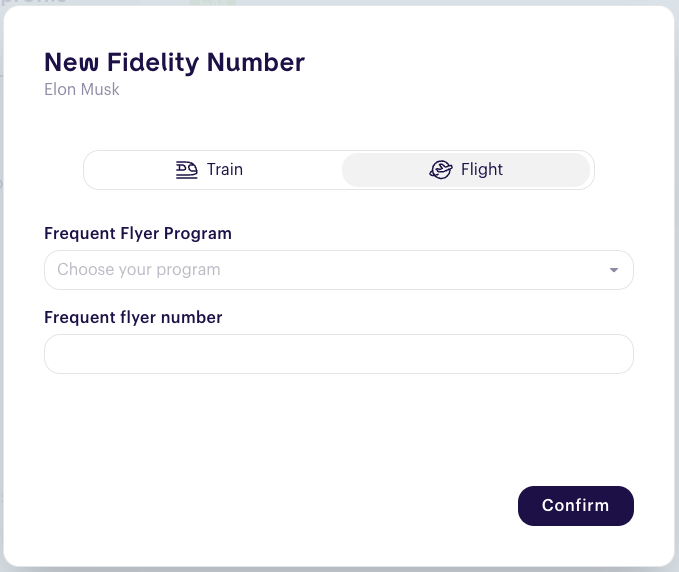 A drop-down menu appears: select the programme, card or subscription you want. You will find the new SNCF cards/subscriptions for trains, as well as the various loyalty programmes for flights (don't be surprised, there are many).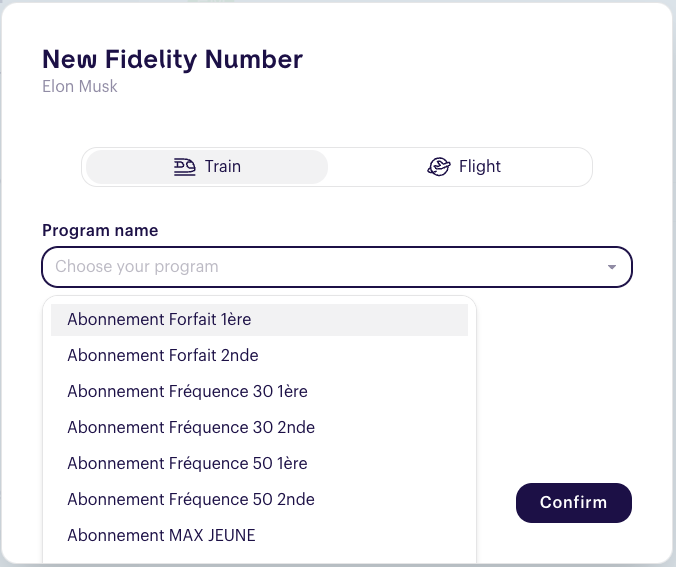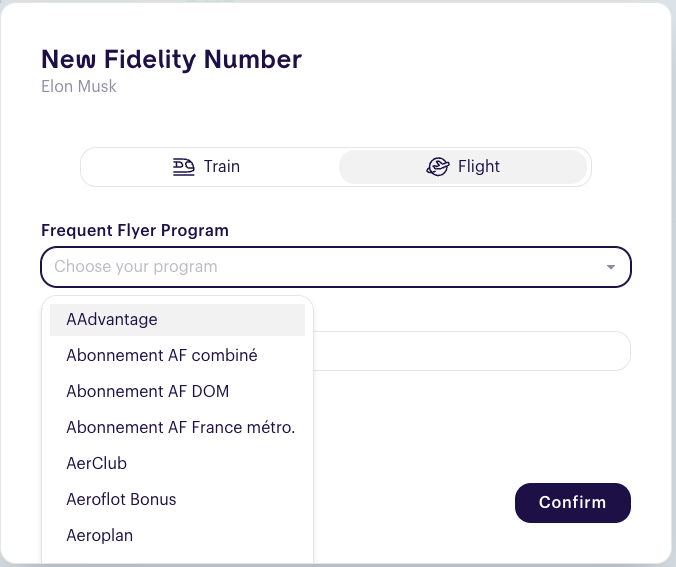 Once you have selected the right programme, fill in the relevant information and click on the Validate button.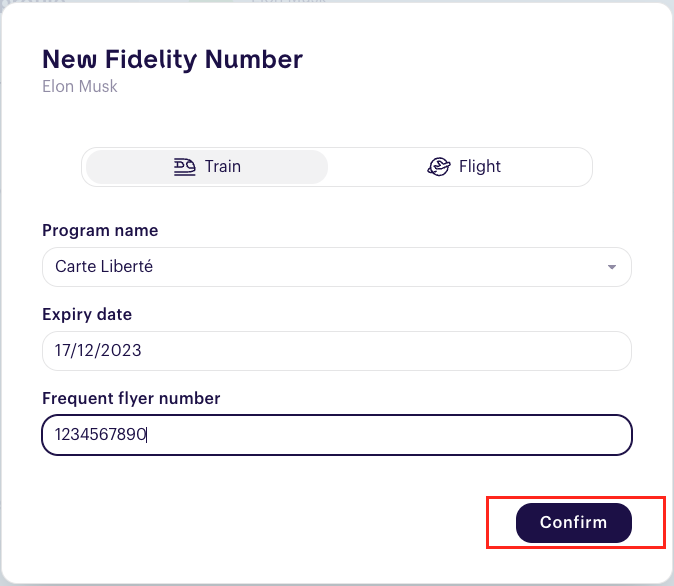 That's it, your loyalty card/suscription is added 😊
You can also add multiple cards/subscriptions/traveller programmes.
2. Delete a loyalty card
To delete a subscription/loyalty card/etc: move your mouse over the right end of the subscription line. A small cross will appear.
Click on it: it's magic, your subscription is gone!