If according to the general terms and conditions of sale of your tickets, this one can be modified then make the exchange directly from your Swile profile!
⚠️ Important:
- It is not possible to change the number of passengers included in a booking.
- On a return booking, you can only change your tickets before the departure of your outbound train.
To change a train reservation:
1. Go to the Reservations section
You can then choose the following sub-sections:
My trips: if you are one of the travellers
Team trips: if this trip concerns your team
Trips I booked: if you have booked the trip you wish to cancel
2. Then select the train journey you wish to change
You will then arrive on a page like this one, containing your booking information 👇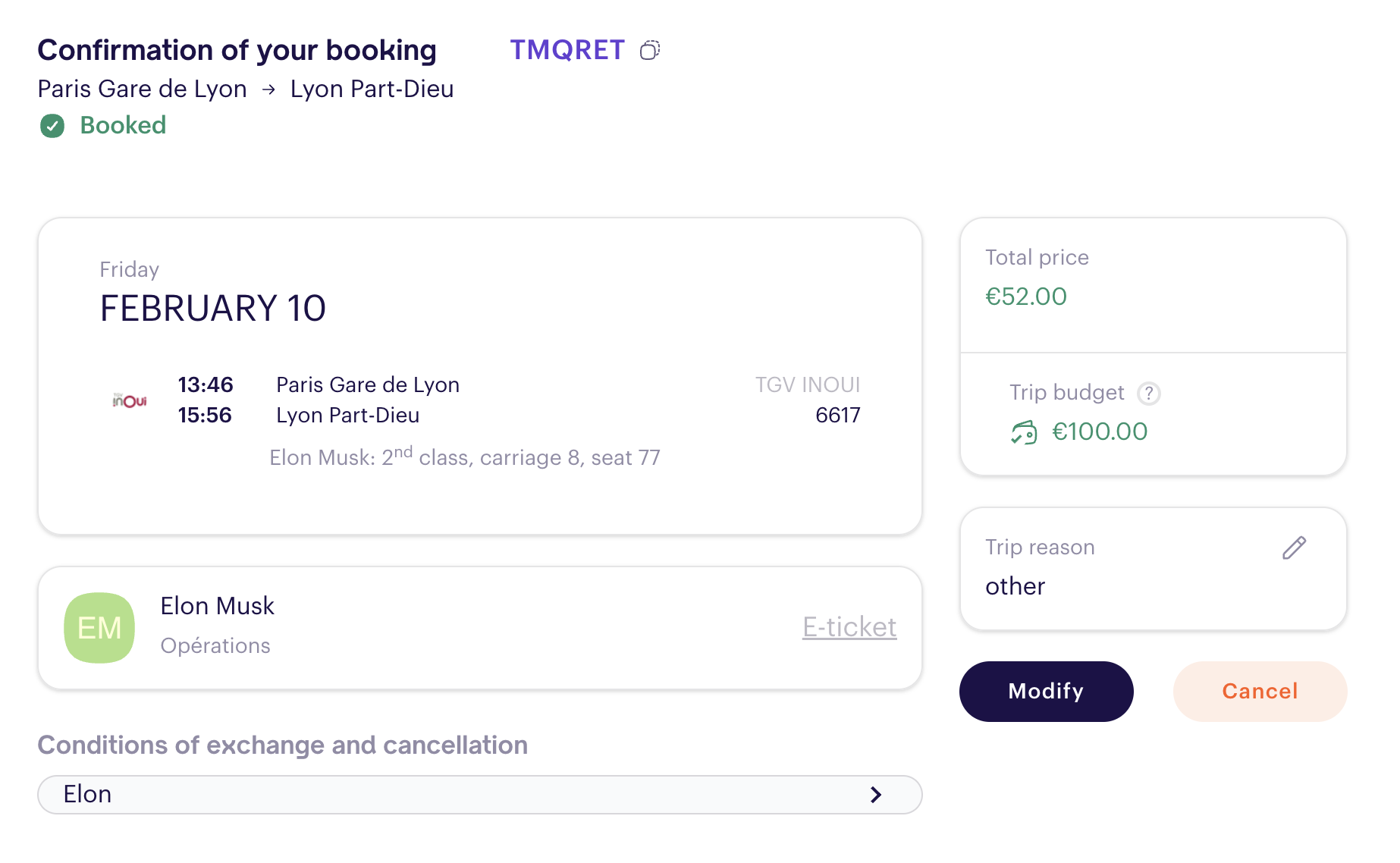 3. Click on Modify
A window like this will open 👇

Then you'll have to check the trip you like to exchange and Let's go.
You can then modify :
Departure and arrival dates and times, by clicking on the current dates,
Departure and arrival stations, only if there is no padlock to the right of the station name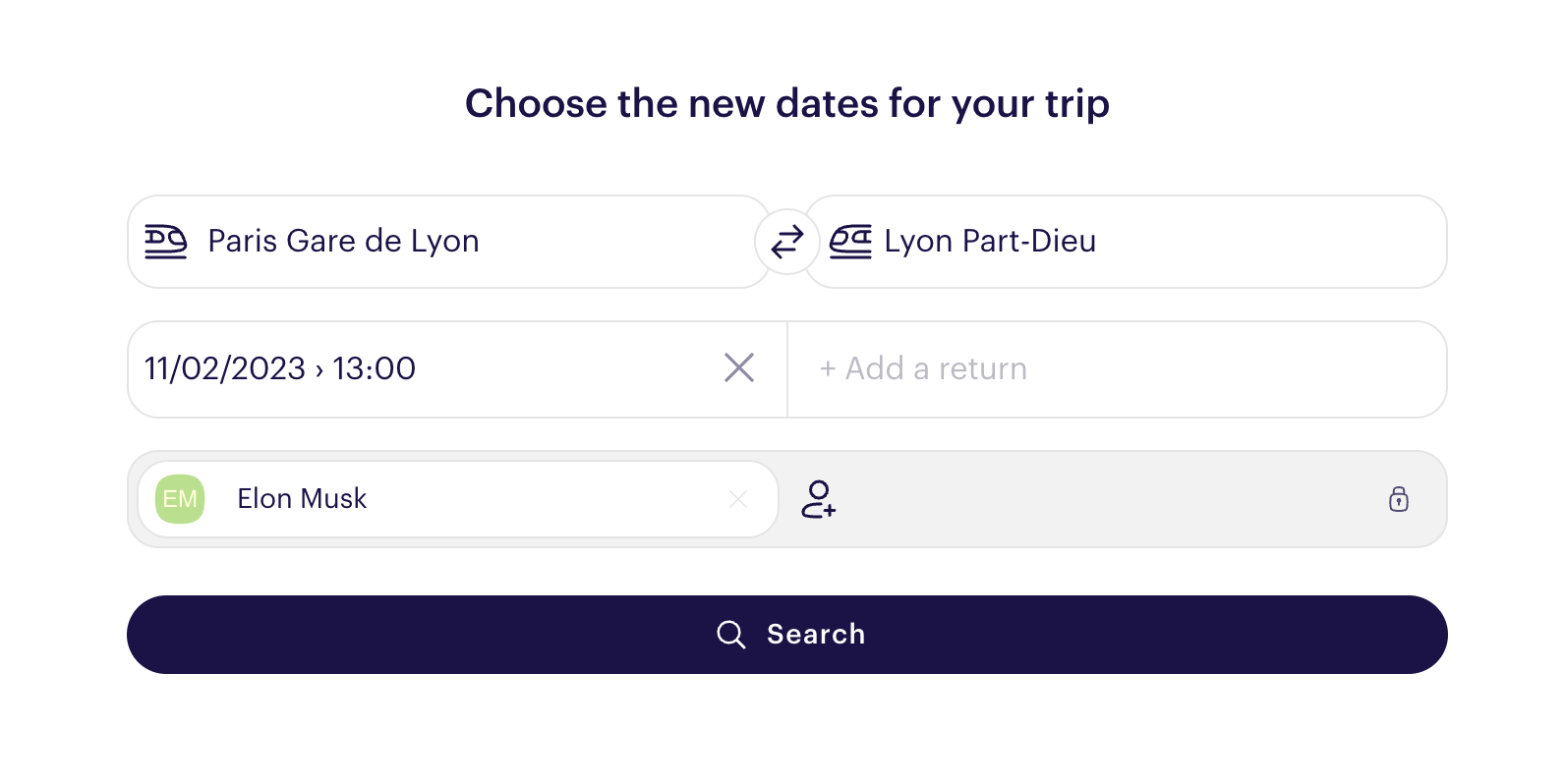 4. Click on Search to select your new routes.
After selecting your new routes, you will be asked to confirm your change 👇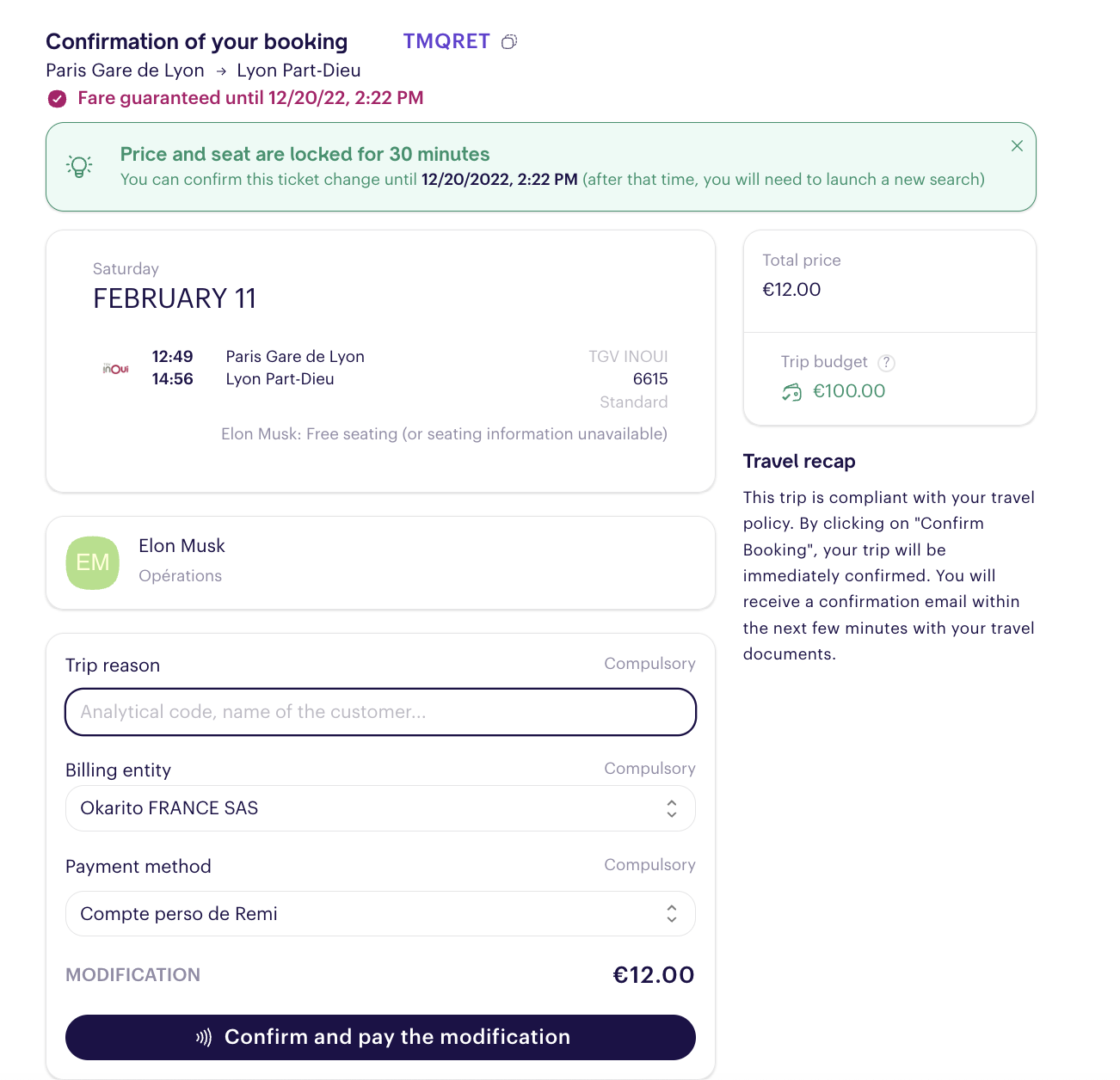 Fill in the reason for your trip and click Pay the modification to confirm your changes.
If the total price is €0, this means that your new trip costs less than your original trip. The amount that will be refunded to your company will be shown in green at the top right of this page.
If, on the other hand, the new trip costs more than the original trip, then the difference in price will be shown in black and will be payable.
📩 You will receive your new tickets by email, or you can download them by refreshing your confirmation page and clicking on E-ticket 👇

5. In an emergency (only), if you do not have access to the Swile application
If you are unable to change your ticket on Swile, you can also do so directly with the SNCF:
By telephone, on 36 35 (not surcharged).
At an SNCF white or yellow terminal in a station.
At a ticket office, in an SNCF shop or station. If a ticket office clerk refuses to accept the ticket on the grounds that it is a "travel agency" ticket, insist. Your agency, Swile, is an official reseller, and the SNCF is obliged to make the change if your ticket is exchangeable.