Once you have cancelled your train journey, we will refund your company in accordance with the fare conditions of the ticket. These are visible at the time of your booking, and once the booking is made, at the bottom of the confirmation page 👇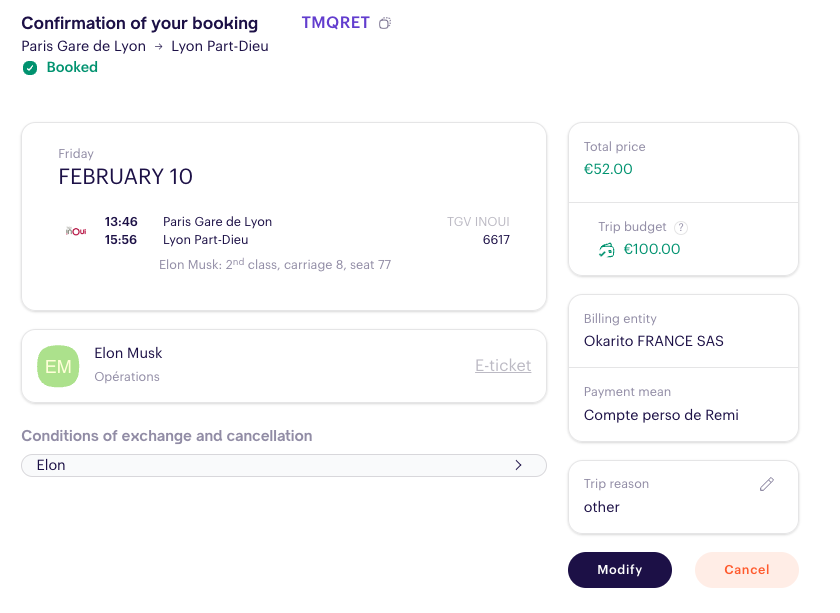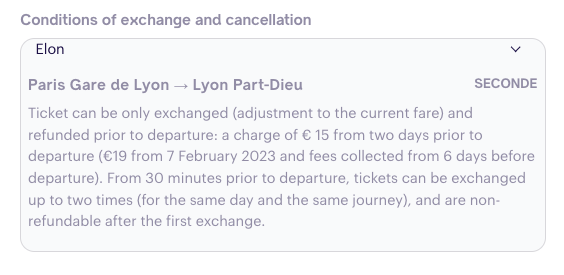 ⏳ How soon will my company be refunded?
The refund is usually effective one week after the cancellation request. A credit invoice is sent to your company once the refund has been made.