You have made a hotel reservation that you would like to change, but you don't know how to do it? You've come to the right place!
1. You wish to add nights to an initial reservation:
Make a new reservation on Swile Business Travel, with the additional dates you want. Once you have arrived at the hotel, you can request to keep the same room, even if two separate reservations have been made. You can also notify the hotel in advance by adding it in the special requests tab: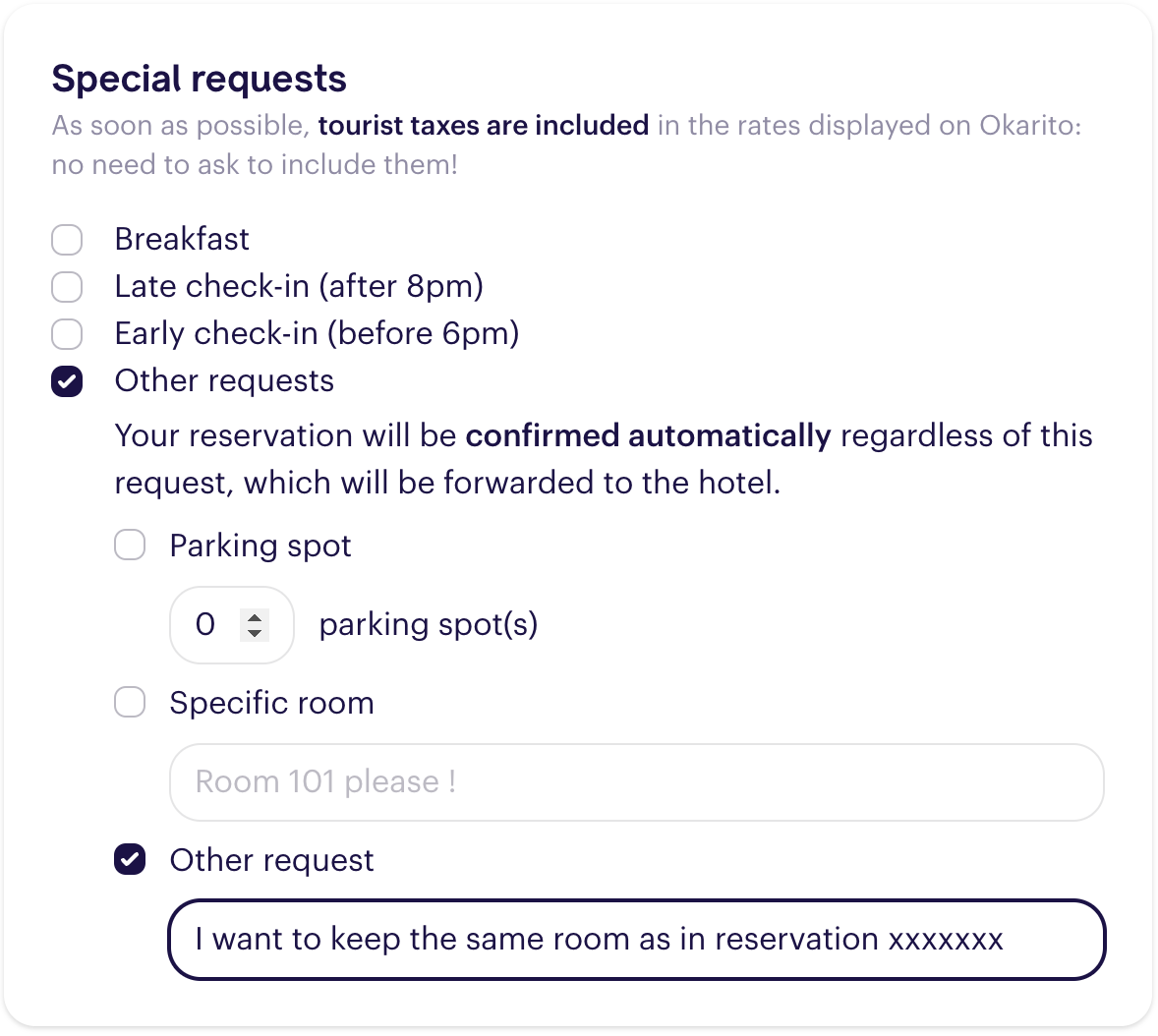 2. You wish to change the name(s) on a booking:
Contact us by chat or by email at travel@swile.co specifying the reference of your reservation, or by giving us the dates of stay / name of the current travellers as well as the name of the hotel.
Then tell us the names of the travellers to be changed: we will do it for you.
3. You wish to change the dates of the reservation, or shorten the stay:
Regardless of the rate selected at the time of booking, the hotel is entitled to refuse your request for a change, which we will forward to them.
If your reservation is refundable, the easiest and quickest solution is to make a new reservation at the hotel on the new dates (the rate may be different) and then cancel your current reservation.
Alternatively, contact us by chat or via this form giving the reference of your booking, or giving us the dates of stay / names of the current travellers and the name of the hotel.
Then give us the new dates you want: we will see with the hotel what can be done. Any change of date is at the discretion of the hotel, we have no control over this.