Your trip has been cancelled or your licence has been withdrawn? Do you want to cancel your booking? You have come to the right place.
1. Go to the page of your booking:
You can click directly on the links in the confirmation emails you receive from Swile Business Travel, or find your reservation in the Bookings page of your Swile Business Travel profile.

2. Cancellation :
Once on the booking confirmation page, you can click on Cancel. You will be reminded of the cancellation conditions of your rental agreement. By confirming, you confirm that you wish to cancel your booking and accept these conditions.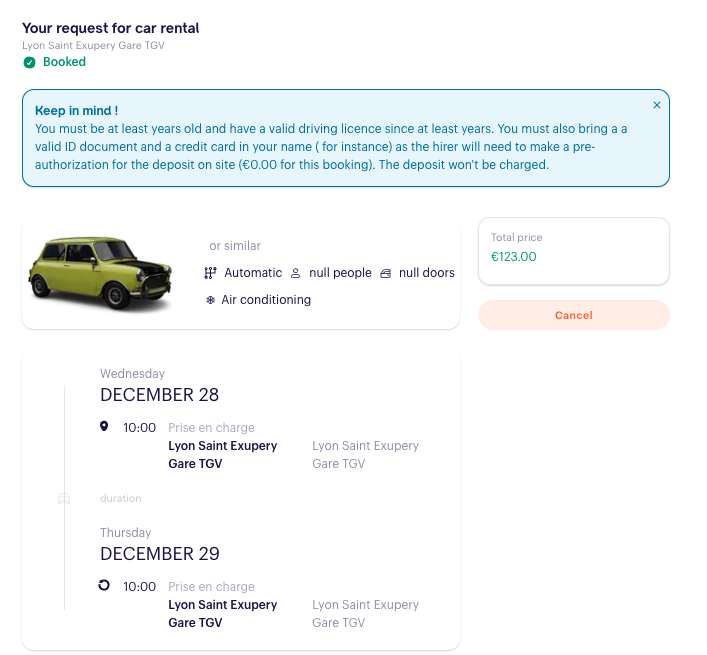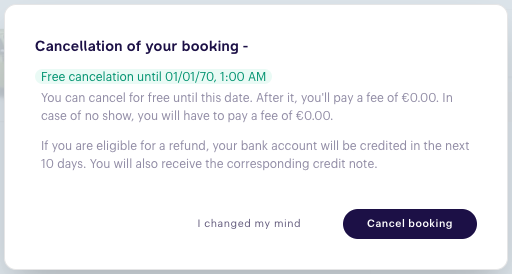 Please note that all cancellations are final and we will not be able to restore your booking if you change your mind afterwards!
Your cancellation will be handled by a Swile Business Travel agent, and you will receive a refund within 2 to 10 days on the original payment method of your booking.